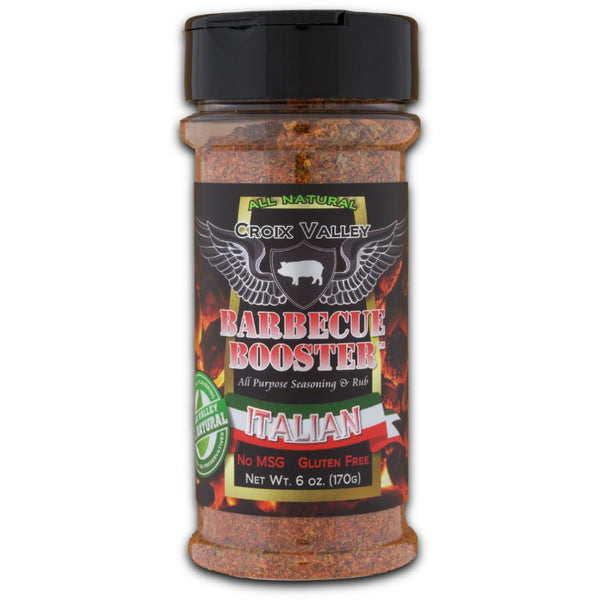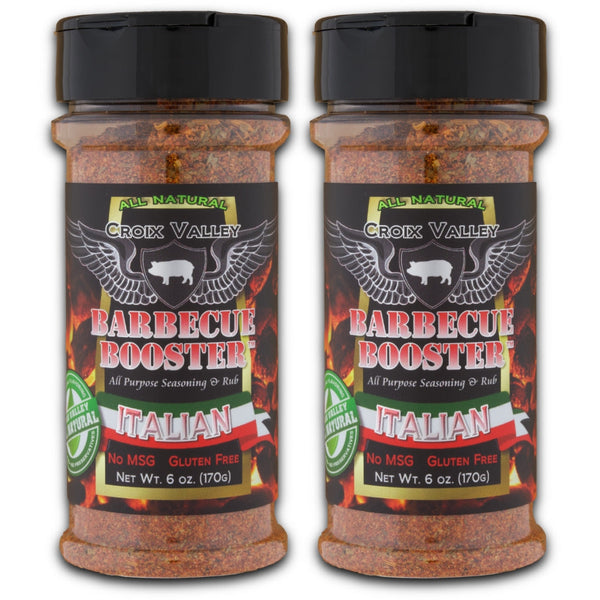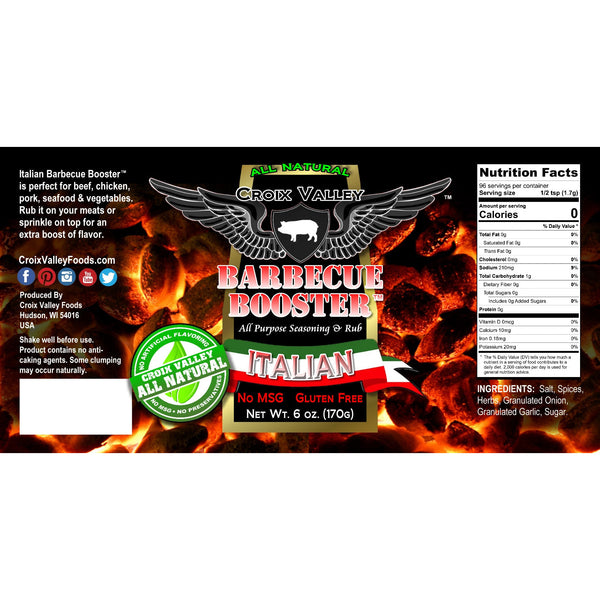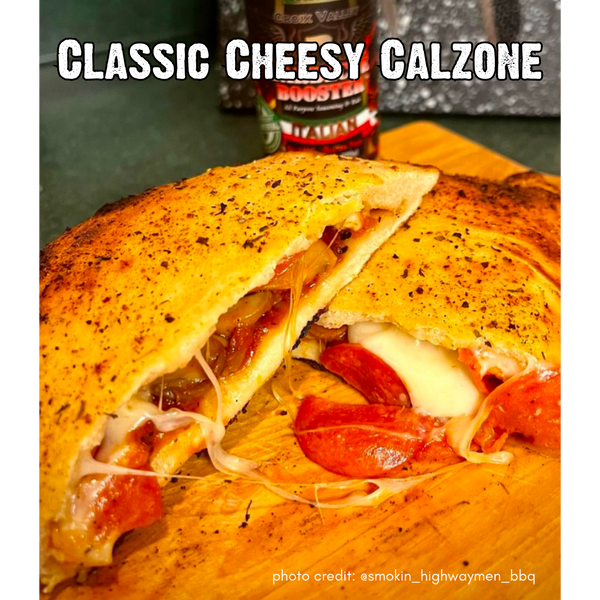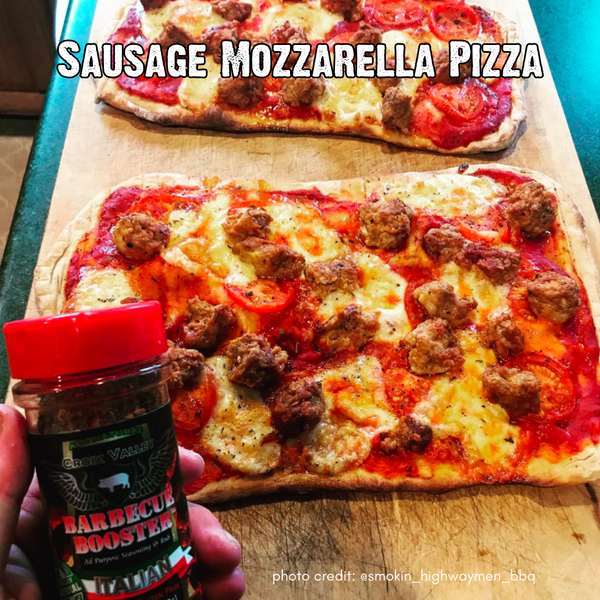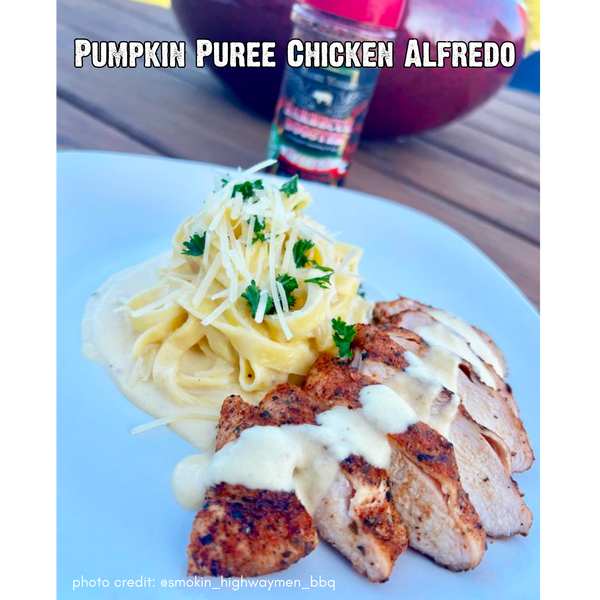 Ingredients: Salt, Spices, Herbs, Granulated Onion, Granulated Garlic, Sugar.
Ciao, BBQ fans! If you're looking to add some Italian flair to your cooking, look no further than Croix Valley's Italian Barbecue Booster - the quintessential all-purpose Italian seasoning.

This versatile rub and seasoning is perfect for beef, chicken, pork, and more. Shake it over your food before, during, or after cooking, just like you'd use salt and pepper. It's the tastiest way to bring a taste of the Old Country to your next dish!

But don't limit yourself to just BBQ. Croix Valley's Italian Barbecue Booster is excellent for pasta dishes, meatballs, vegetables, porchetta, and pizza, and even makes the best-tasting Italian sausage when mixed with ground pork. Talk about versatility!

So what's in this magical blend of spices? Our Italian Barbecue Booster is a carefully crafted blend of herbs and spices, including oregano, basil, garlic, and red pepper flakes. It's like having your own personal Italian chef in your spice rack (don't worry, he's small and doesn't eat much).

So whether you're making spaghetti and meatballs or classic porchetta, Croix Valley's Italian Barbecue Booster is the perfect way to add some Italian flavor to your cooking. Give it a try and impress your taste buds with the authentic taste of the Old Country!
Zesty and delicious!
This Italian seasoning is finger licking good! It's been a while since I have tasted Italian seasonings as good as this one. The flavor is full on and it has just a little kick of heat. I really enjoy the flavor! It taste so good! I'd give it 10 stars if I could!
Can't get any better than this !!!
Wow... The Italian seasoning is seriously amazing. I made one of my child hood favorite's , goulash, and use Croix Valley Italian seasoning. It made the dish pop!!. I can't wait to try it in other dishes. Absolutely delicious 😋.
Heavenly Meatballs
Italian Christmas family dinner is spaghetti & meatballs for 22 people. This year I made the meatballs with a ratio of 1/3 ground pork to 2/3 ground beef and about a 1/4 cup of your Italian Booster (good cooks never measure - HAHA). We will never make meatballs any other way. Can't wait to use your Italian spice in our other traditional dishes. Thank you & Merry Christmas!