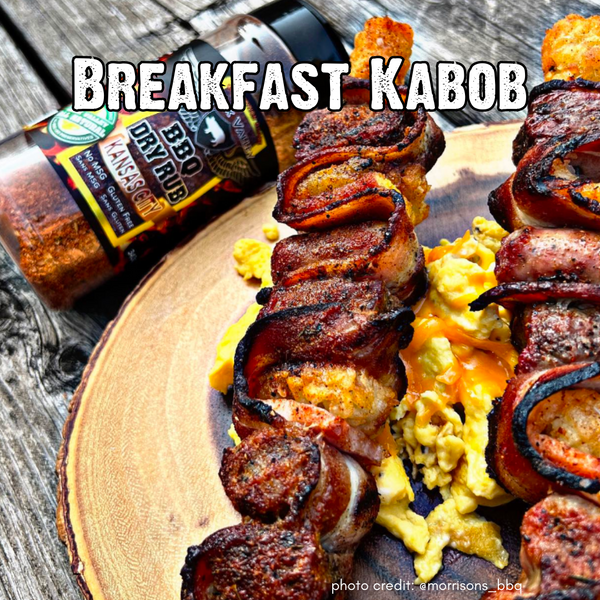 Ingredients: Salt, Sugar, Spices, Granulated Onion, Granulated Garlic.

Kansas City BBQ is characterized by its use of a wide variety of meats, including pork, beef, chicken, turkey, lamb, sausage, and even fish. Unlike other BBQ styles that focus on one or two meats, Kansas City BBQ embraces a diverse range of proteins and cuts.

What sets this rub apart is its perfect balance of sweet, savory, and spice. These flavors are carefully blended to enhance the natural flavors of the meat without overpowering them. This makes the rub ideal for many types of meat, including steaks, chicken, lamb, pork, beef, and more.

Using a dry rub is a great way to add flavor to your meats without relying on heavy sauces or marinades. The seasoning is applied directly to the meat and then allowed to sit for several hours, allowing the flavors to penetrate and infuse the meat. This results in a delicious, flavorful crust that enhances the natural flavors of the meat.

So if you want to take your BBQ game to the next level and experience the flavors of one of America's top BBQ destinations, try Croix Valley's Kansas City BBQ Dry Rub. It's the perfect blend of sweet, savory, and spice that will enhance the flavors of any meat you choose to grill or smoke.
Perfect for seasoning steaks.
Outstanding on Brisket and Burnt Ends.
Delicious Bark on Pork Ribs and Butts.
Authentic Low and Slow BBQ Style.
Try all four of our regional flavors in our Regional Reserve BBQ Dry Rub Gift Set!
GO TO STEAK & BURGER RUB
This rub is our go to for steak & burgers. It's a must have at home!
Absolutely delicious
This rub is everything I love about the Kansas city style barbeque. It's smoky, spicy, sweet and none of them overpower the other. It's a perfect blend. I used it to season oven baked chicken breasts first and it was really good. The second time I coated a tritip in this rub and let it sit for an hour then repeated before grilling it which created the most delicious crust on the meat. If you like Kansas city style barbeque you'll love this rub.
I lightly coated several pounds of sliced mushrooms in this then put them in my dehydrator and it made the most flavorful and healthy version of BBQ "chips". I make them all the time but tossed in this rub they're amazing.
Yummy for all our summer grilling
Really great rub gifted for Father's Day - delicious on ribs and pork steaks!
best burger seasoning
CROIX VALLEY, we LOVE all your products. We save this one for flavoring our burgers, whether on the grill or in the fry pan. Best Burger Seasoning. Go, Croix Valley Nation!
Steak YES!
Considered myself a purist and swore I'd never put anything on my steak except salt and pepper. Then a friend grilled ribeyes and seasoned them with your Kansas City Rub. I was wowed to say the least. No more "purist" thinking for me. Granted, that ribeye was a darn good steak and could stand on it's own, but the addition of KANSAS CITY RUB brought that steak to a whole new taste sensation. KANSAS CITY RUB, YES!