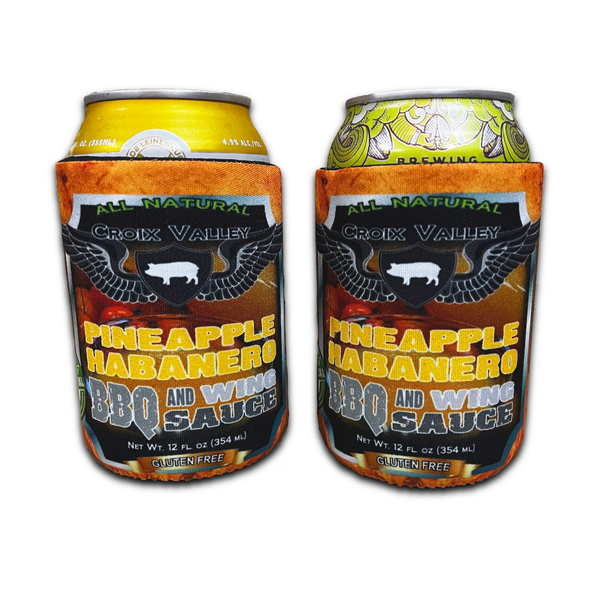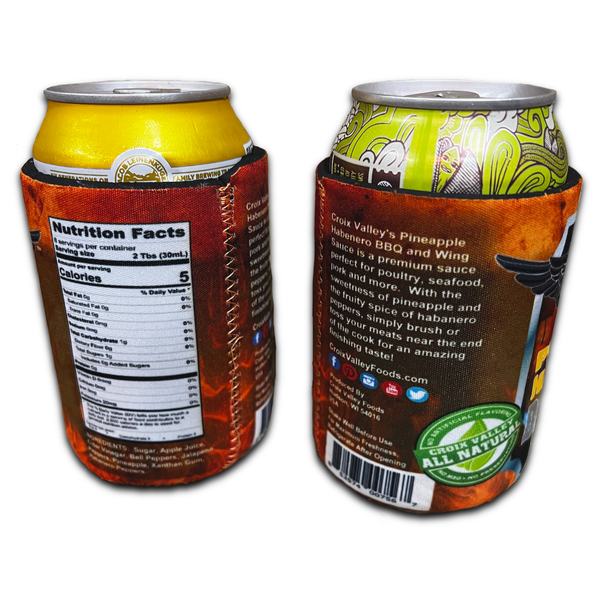 This is a must have for any Citizen of Croix Valley Nation! We've always been proud of the Croix Valley label design, and thought "hey - these might make a cool can coozie just the way they are..." It took us a while to find a manufacturer that could do a full image wrap so it looked like the bottle, but we got it done! 
Features:
Aerodynamic design (important when running to get another beer).

Lightweight (can run faster when retrieving said beer).
With prolonged use, the user becomes funnier and more intelligent (results vary based on beverage consumed).
The Croix Valley Pineapple Habanero Can Coozie is Limited Edition. We only made 100 of them, and once they're gone we'll move on to another product (maybe Private Stock?) 
We made these to spread the word so they're only $3! Add one to your cart today!