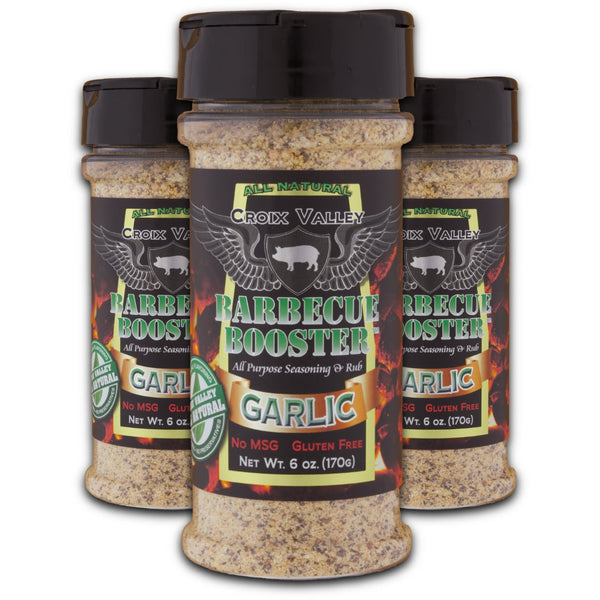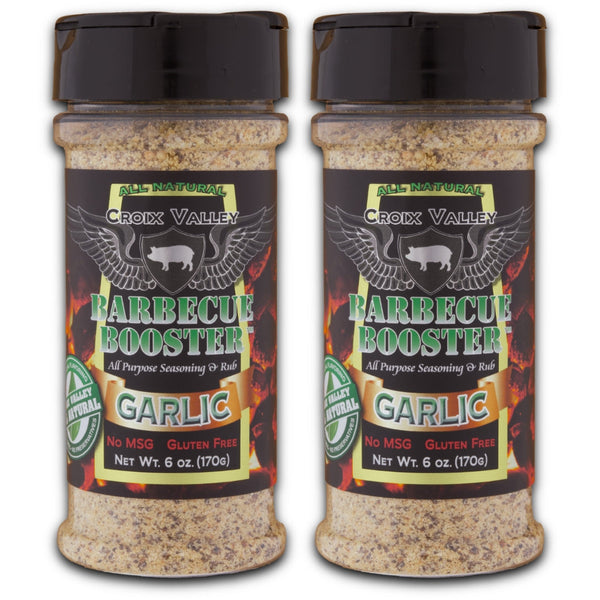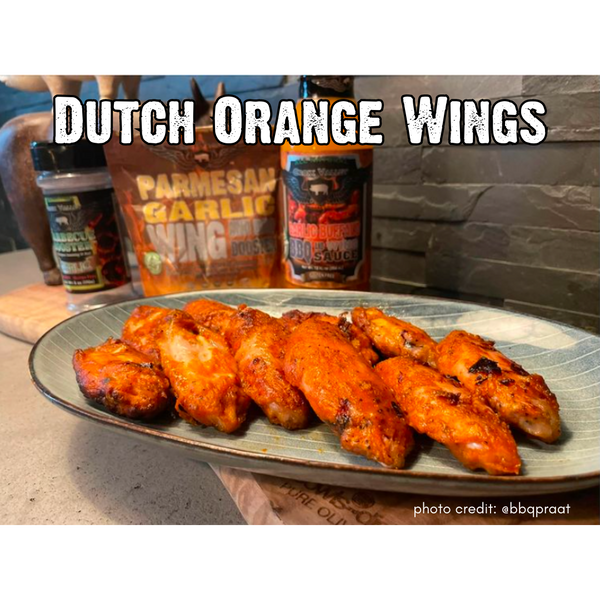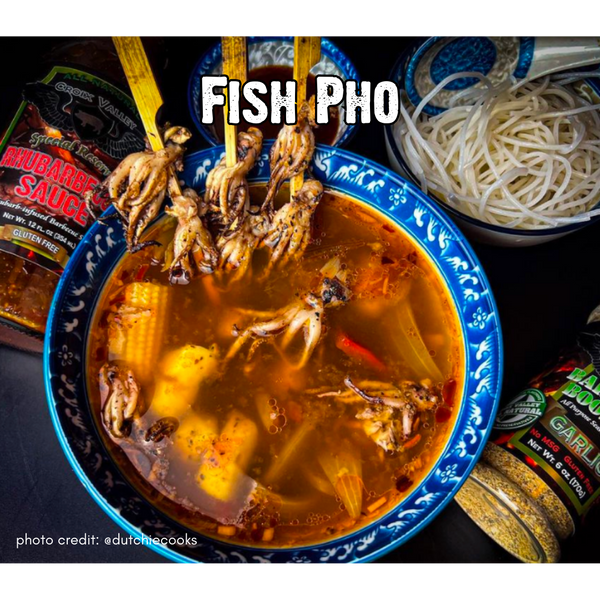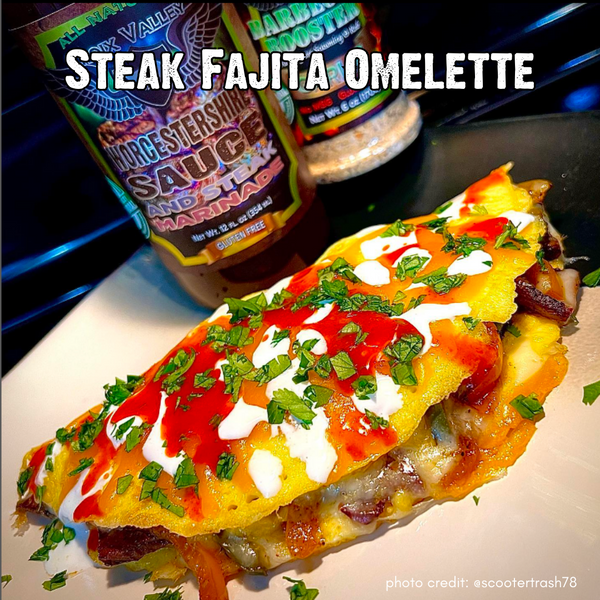 Ingredients: Garlic, Salt, Sugar, Peppers, Natural Flavors.
Attention all BBQ lovers! Have you ever wished for a versatile seasoning that you can use on ANY dish that needs a boost of garlic? Look no further than Croix Valley's Garlic Barbecue Booster!

As the most versatile product in the Croix Valley family, this seasoning is not just for BBQ. You can shake it over your food before, during, or after cooking, just like any other seasoning. It's like having a magic wand of flavor at your fingertips!

But don't let the name fool you. While garlic is the star of the show, this seasoning is far more complex than just a simple garlic powder. It's a carefully crafted blend of herbs and spices that will elevate any dish, from beef to chicken, pork to fish, vegetables to pasta.

And here's the best part - this all-purpose seasoning is not just for adding flavor to your BBQ. It's perfect as a dry rub for meats before cooking, or as a substitute for salt and other spices to add depth of flavor to any dish. The possibilities are endless!

So why settle for plain old garlic powder when you can have the Garlic Barbecue Booster? It's a game-changer for any home cook or BBQ enthusiast looking to add a little extra flavor to their dishes. Don't believe us? Give it a try and taste the difference for yourself!
Use on broccoli, carrots, green beans and salads, and more for a pop of awesome flavor.

Use to make Garlic Shrimp.

Season Steaks.

Perfect for trout and salmon.
Must have for for every kitchen and camping tote
Most utilized seasoning/rub in our house. Pretty much a direct replacement for salt and pepper. Fantastic on its own or pair it with additional seasoning to enhance the flavor of what ever you are applying it to. Pairs well with salad, fish, chicken, beef, pork, wild game and more! I take it to BBQ competitions and even camping so it is literally used every day in our household!
#1 RUB IN THE HOUSE
This is by far the number one seasoning in our house. We use it on EVERYTHING! No lie... Absolutely great any protein, vegetables, pasta, or even a salad. The Garlic Barbecue Booster gets used more than salt & pepper in our house. I wish I could give it a 10 star rating
So Tasty
The Croix Valley Garlic Barbecue Booster is made with all natural ingredients and is so tasty. It has a savory garlic flavor that tasted great on my baked chicken, burgers, and air-fried potato wedges. I find myself reaching for the bottle whenever I am cooking. This versatile seasoning makes a good spice rack staple.
Great Flavor!
This seasoning is wonderful! It is the perfect blend of spices that gives various meats and vegetables a great garlic flavor. The grains are a bit coarse, which makes it easy to see how much I shaken out. I like to make my own guacamole, and it is so quick and easy to shake some of the spice on the mashed avocado and serve without adding anything else. I've also used it to make garlic bread by taking a regular piece of bread, adding butter, and sprinkling this seasoning on. It's delicious and so fresh tasting!
I like the bottle with the two openings to either use as a shaker or to spoon out and the lid keeps the spices fresh. I can't wait to try other Croix Valley products!
Sprinkle on Everything!
I really didn't know what to expect from this seasoning but it is absolutely delicious!
We are garlic lovers in this house and this blend delivers garlic as the star of the show.
We are finding ourselves sprinkling it on everything. LOL
It has been fantastic on our spaghetti, chicken, pasta, soups and I even sprinkled a bit on my scrambled eggs. It is SO good!
I find myself using it instead of salt at the table and it really adds so much flavor to my meals.