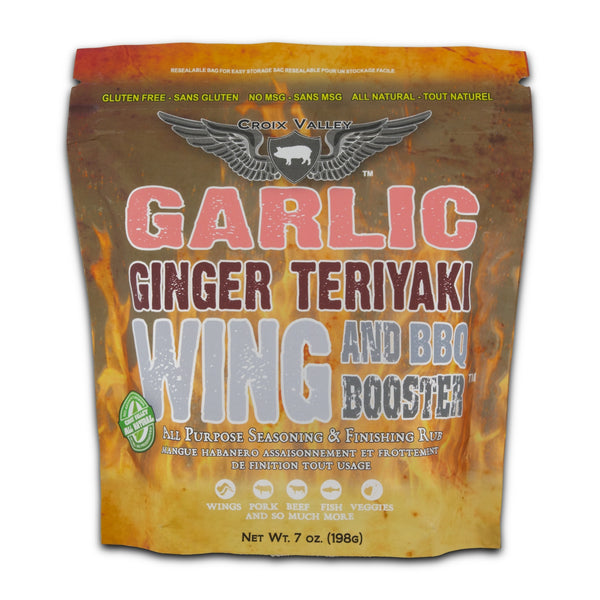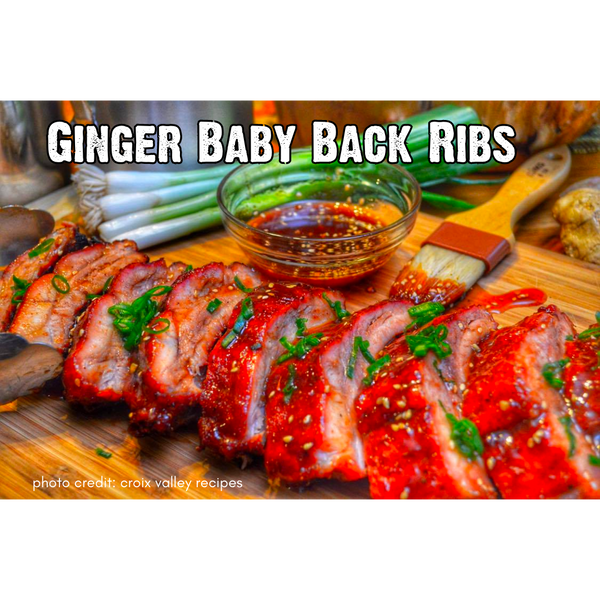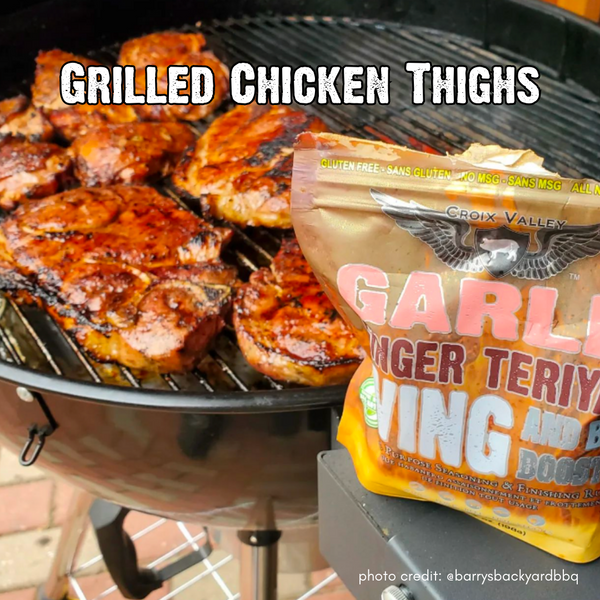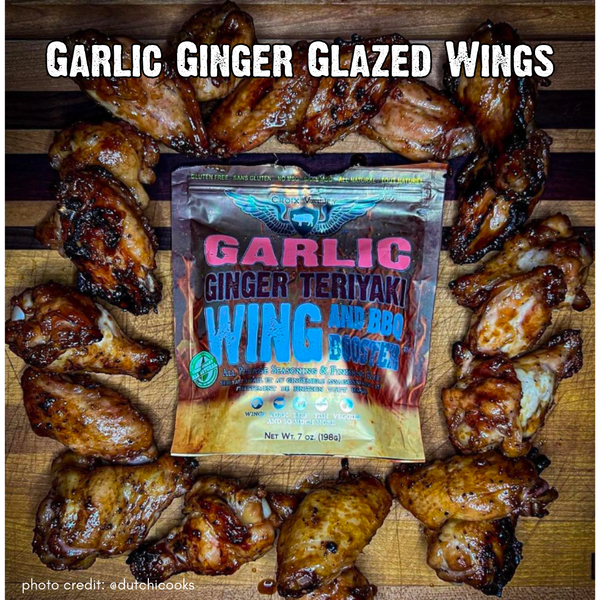 Ingredients: Tamari (Soybeans, salt sugar, maltodextrin), Salt, Granulated Garlic, Spices.
Get ready to boost your taste buds with Croix Valley Garlic Ginger Teriyaki Wing and BBQ Booster! This seasoning is like a superhero that saves your meal from being bland and boring. It imparts sweet and savory soy sauce flavors without the sticky mess. It's like a flavor ninja that sneaks its way into every bite, leaving your taste buds craving more.
This seasoning is perfect for wings, but it's not just a one-trick pony. Rub it on your wings before grilling, smoking, baking, or deep-frying, and toss 'em with the seasoning for an explosion of flavor in your mouth. And if you want to take it to the next level, pair your wings with our award-winning sauces and create endless combinations of flavor that'll make your mouth water.
Makes 

for a sweet and savory twist on burgers.

Toss fries for a flavorful and unique side dish.

Marinate tofu before grilling or baking for a vegetarian-friendly meal.

Punch up the flavor of your favorite rice bowl.
Mango Habanero
A totally new and different taste on my wings. Looking forward to using it as a rub on meats
PUT SOME ASIAN FLAIR ON ANY DISH!
This Wing & BBQ Booster is Amazing! Great on chicken wings, ribs, or anything you want to put a little Asian flair on.