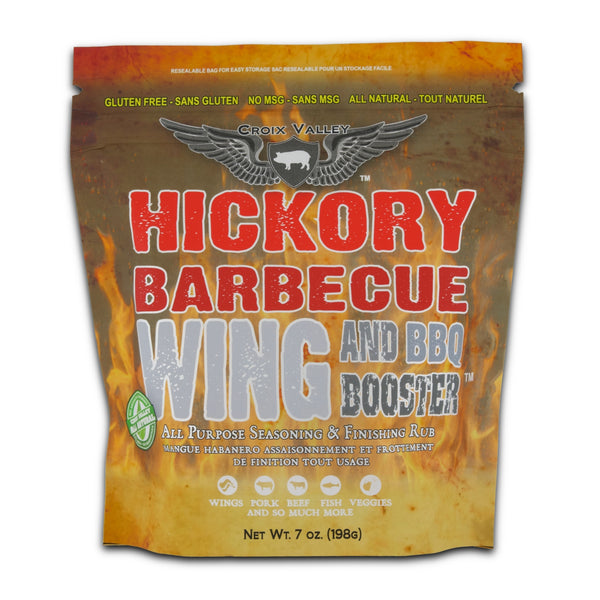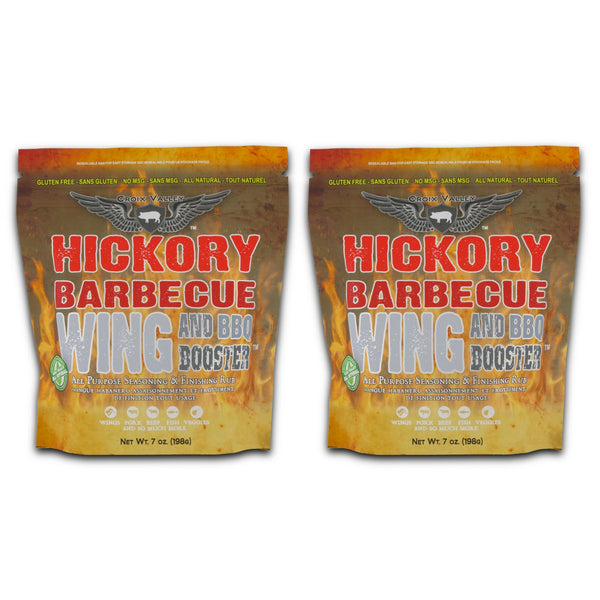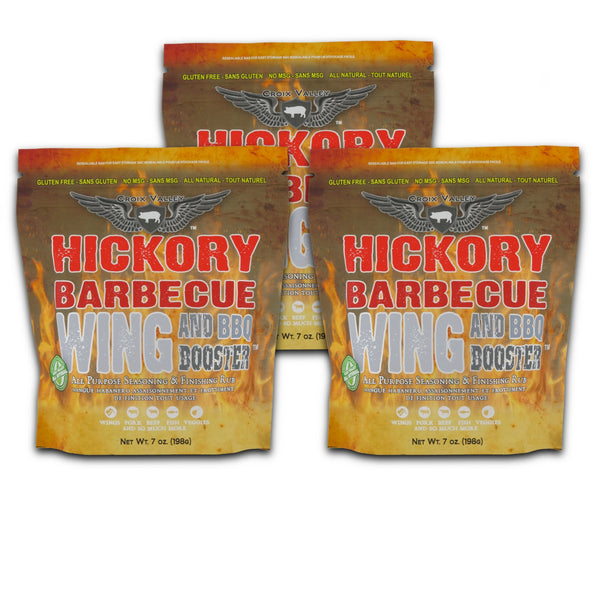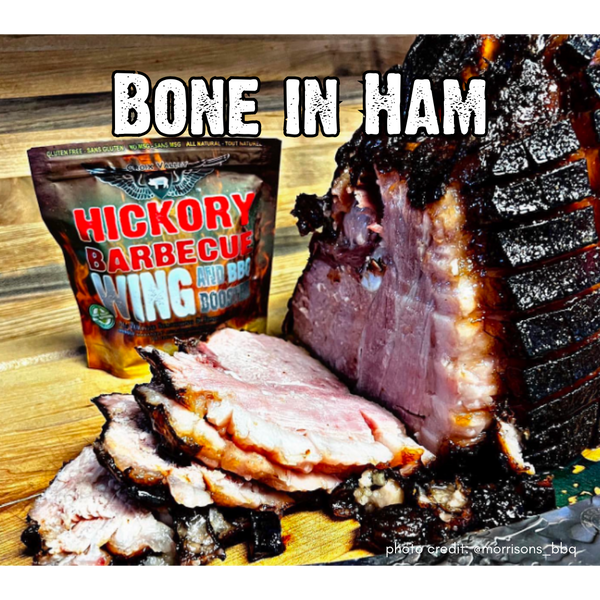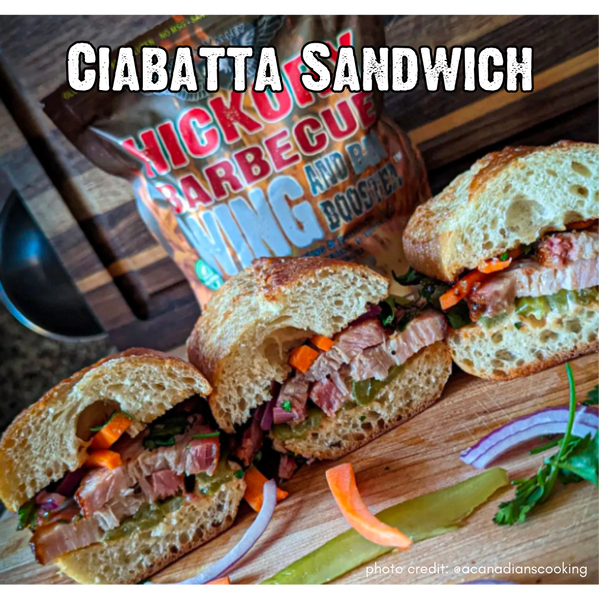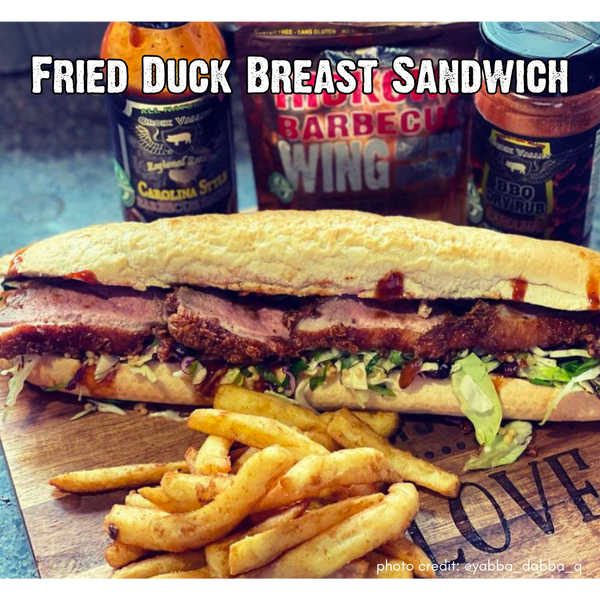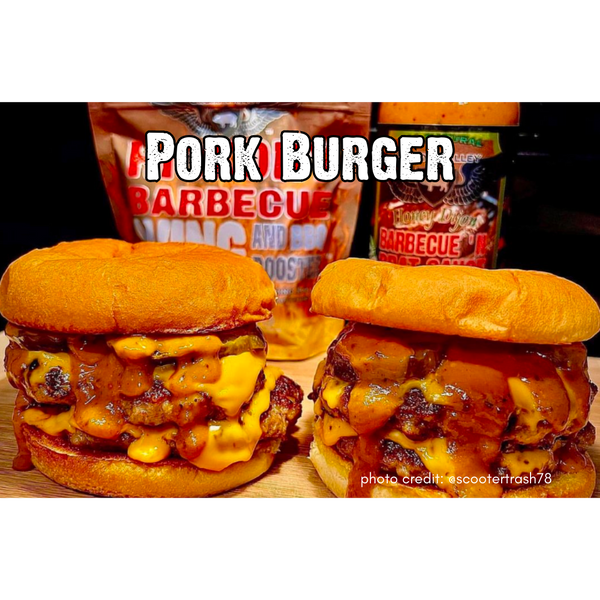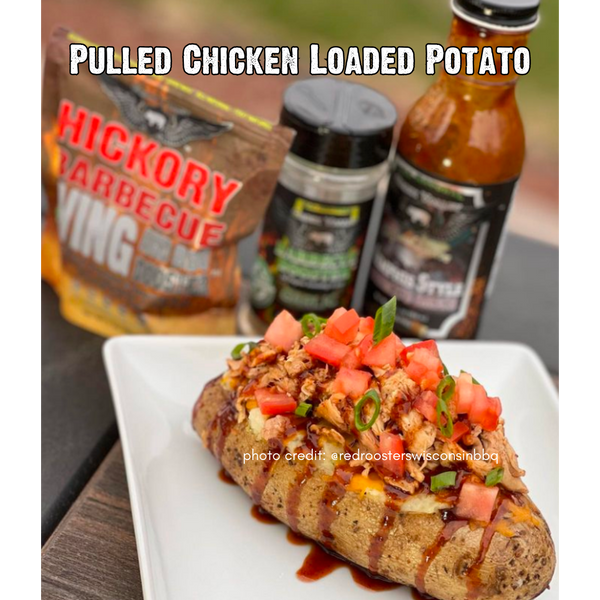 Ingredients: Sugar, Salt, Granulated Garlic, Spices, Natural Flavor.
Hey there, BBQ lovers! Are you ready for a flavor symphony that will have your taste buds singing? Introducing Croix Valley Hickory Barbecue Wing and BBQ Booster - the seasoning that brings the grill and smoke to any dish.

This blend is so perfect that it's not just for wings, but for anything that deserves a delicious kick. Rub it on your wings before grilling, smoking, baking or even deep frying. Feeling fancy? Combine it with our award-winning sauces to create endless flavor combinations.

And the best part? This seasoning is as versatile as it is delicious. From veggies and fries to seafood, burgers, and even popcorn (yes, you heard it right!), Croix Valley Wing and BBQ Booster is the perfect finishing rub to dramatically transform the flavors of any meal.

So go ahead and add a symphony of flavor to your dishes with Croix Valley Hickory Barbecue Wing and BBQ Booster. Your taste buds will thank you, and your meals will never be boring again!
Awesome
Great flavor and so so easy! ( Had to lie that I slaved away for hours)
Sometimes you have to tell them you've been in the kitchen all day to keep your secrets! Glad you liked it!
BBQ BLUEBERRY SAUCE
My son real love it he put it on chicken steak porkchops. Chicken nuggets. I'm going to be buying some before Christmas. Wing rub and private sauce. Have not try it yet.
Hickory works for me
Tried Croix Valley Hickory Barbecue Wind and BBQ Booster on chicken and it was excellent. At this time of year, I make a LOT of salads with grilled chicken strips mixed in with the greens from my garden. This booster yielded one of the best salads I've ever put together. Wife loved it (thank you, Croix Valley!) and I'm looking forward to pairing it with other meats as well.
Traditional BBQ Flavor
If you want to add some BBQ flavor to a dish and not deal with charcoal/wood this is the seasoning for you. Can't go wrong with a little Hickory BBQ!
Best Burgers ever
Mix this in with your burger or sprinkle on top for the best burgers ever.