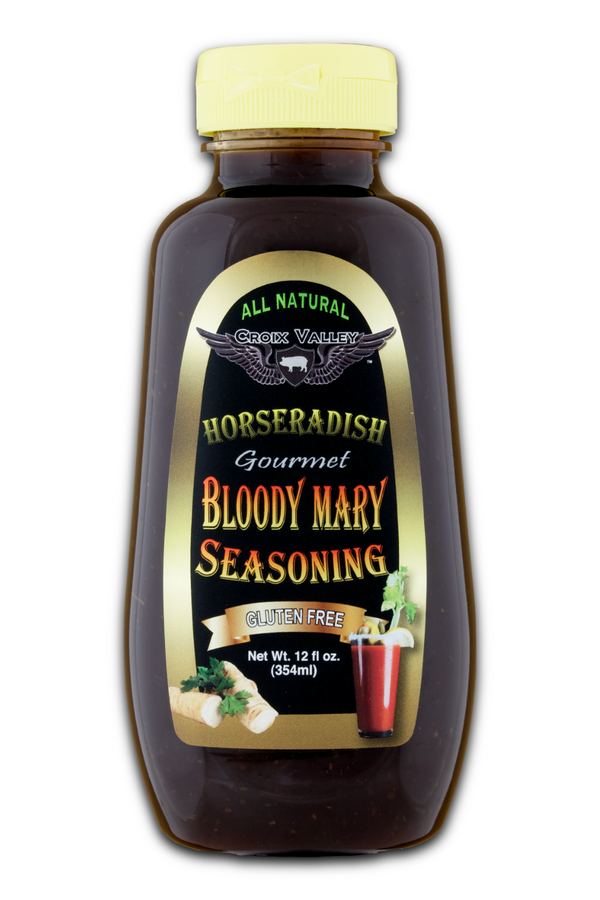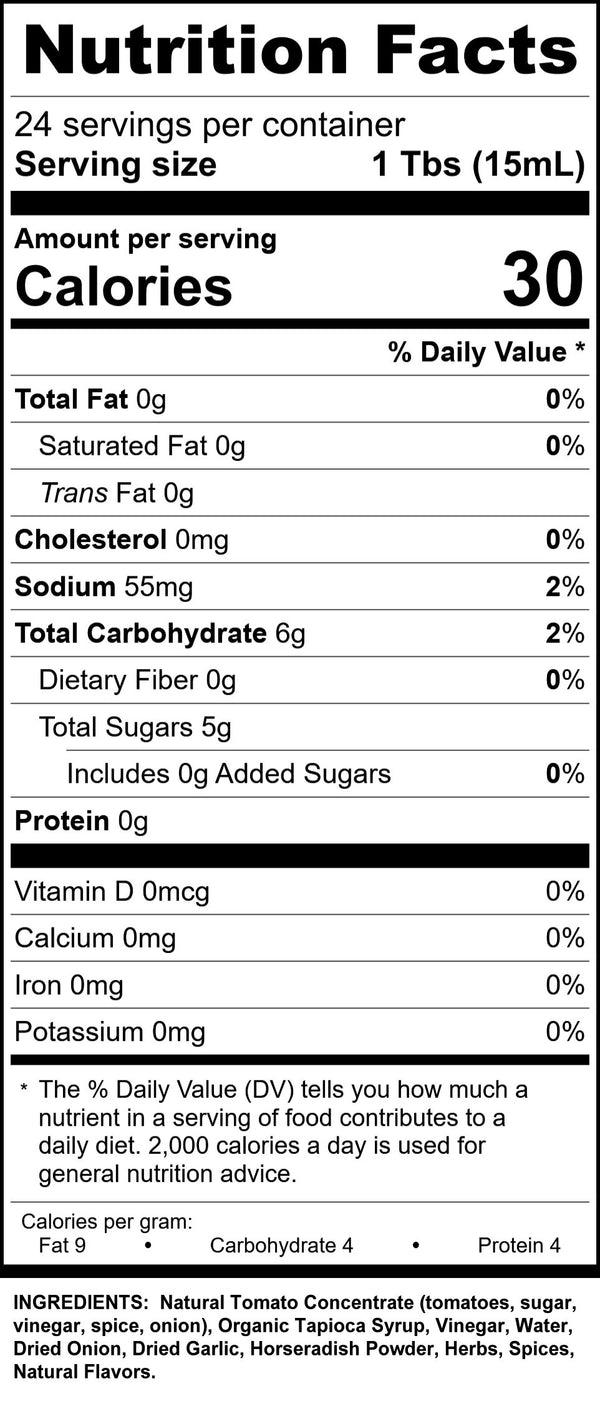 Ingredients: Natural Tomato Concentrate (tomato, sugar, vinegar, spice, onion), Organic Tapioca Syrup, Vinegar, Water, Dried Onion, Dried Garlic, Herbs, Spices, Natural Flavors.
Croix Valley's Horseradish Gourmet Bloody Mary Seasoning combines the flavors of our Bold 'n Spicy with horseradish for a flavorful drink without a nasty bite. As with all of our Bloody Mary Seasonings, creating a custom drink is simple based on how much concentrate is used. For those who prefer a mild spice to their Bloody, add a single squirt to your glass, or for those who love the heat, add a little more and feel the spicy burn!
Other suggested uses:
Use as a condiment for Prime Rib.
Amazing addition to chili.
Mix with ground beef for an outstanding meatloaf.
Awesome
I just love this horseradish Bloody Mary mix. I won't order them in the bar's because they use a different mix. Love the taste.
Horsey Bloody Seasoning.
Fabulous with Tequila and Clamato Pinca.
10 o'clock Saturday and Sunday go to.
Bloody Mary Mix (Horseradish)
Continue to enjoy a refreshing Bloody Mary and my wife finds that the mix makes a great Virgin Mary! Throw in all the extras (celery, shrimp, mushrooms, pickled okra and brussel sprouts and it's a meal in a glass! Yummy!!
Love!
Just enjoyed a Bloody Mary and it was delish!