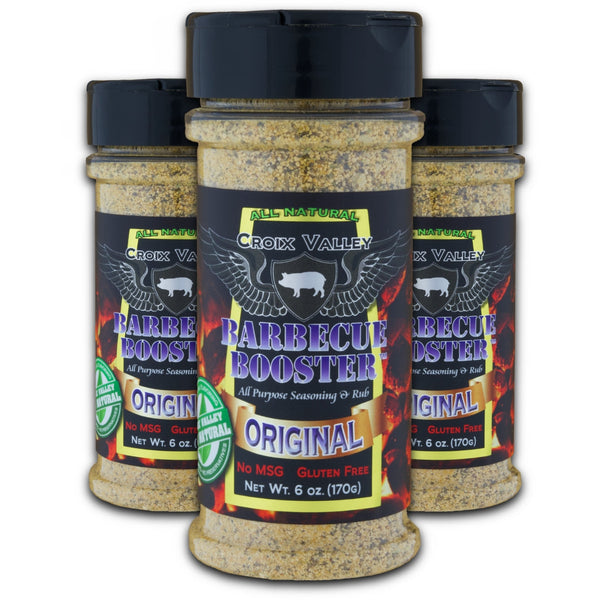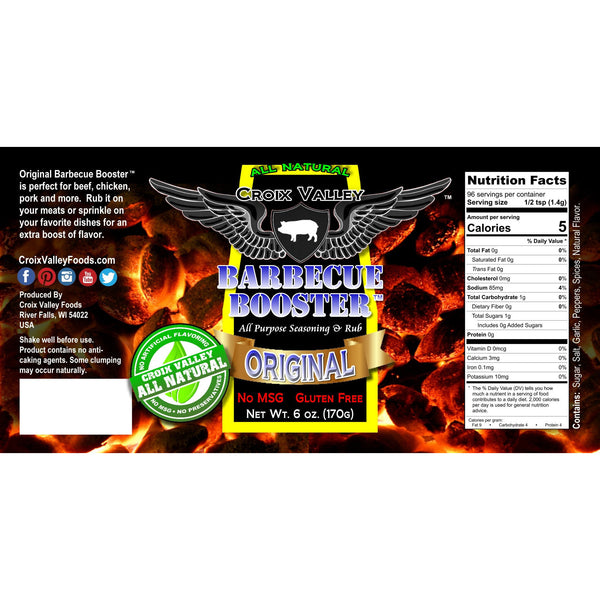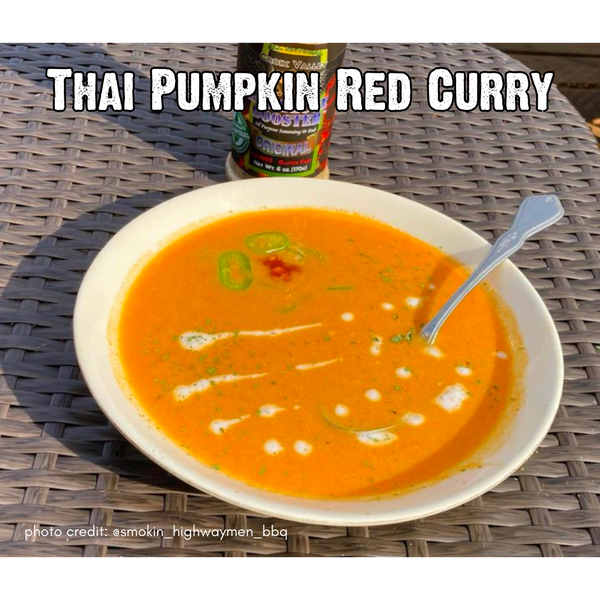 Ingredients: Sugar, Salt, Garlic, Peppers, Spices, Natural Flavors.
Calling all BBQ enthusiasts! Have you been searching for a seasoning that can do it all? Look no further than Croix Valley's Original Barbecue Booster!

This all-purpose seasoning is perfect for beef, chicken, pork, and more. Shake it over your food before, during, or after cooking, just like salt and pepper. It's like having a magic wand of flavor at your fingertips!

Croix Valley's Original Barbecue Booster is not just a seasoning. It's also an outstanding dry rub to add to your meats before cooking. It imparts herbaceous flavors that will take your BBQ to the next level. And if you want to add flavor to any dish, this seasoning is equally as versatile as a substitute for salt and other spices.

So why settle for bland meats or veggies when you can add a boost of flavor with Croix Valley's Original Barbecue Booster? It's perfect for steaks, burgers, chops, or any dish that could use a little extra something-something.

What's in this versatile blend of spices, you ask? Our Original Barbecue Booster is a carefully crafted blend of herbs and spices, creating a perfect balance of flavor that will elevate any dish.

So what are you waiting for? Grab a bottle of Croix Valley's Original Barbecue Booster and take your cooking to the next level. Your taste buds will thank you!
Wow!
Damon I always am looking for making my food tastier! I'm always about spices and seasonings that compliment what I'm making, not over powering. I ordered this seasoning hoping it would do just that, compliment, not over power. Wow I'm a believer now! I used this on 2 quality Ribeye's as a rub and My Husband and I were pleasantly surprised! Thank You! Keep up the good work! I look forward to trying the other products in my order. Will let you know how they go also,
We enjoy this versatile seasoning on a lot of our food
We weren't sure if this seasoning would be anything different than others we tried. We were quite surprised at how nice this is. The flavor is strong enough but not so much that it over powers the dish. Our daughter loves to put extra seasoning/flavors on her foods, especially steamed vegetables. The texture is pleasant as well, with no particular item standing out and not leaving crunchy bits on the food or in the mouth.
If marinating something, this would be a great addition to add a little boost of flavor. It complements many things without overtaking them.
great on fish fillets
I want a little more than salt and pepper on my freshly caught fish but I don't want to mask the delicate fish flavor with overpowering spices. This seasoning was perfect!
My Salt Substitute
Try this in place of salt. We put it on our veggies every time. This also adds much more than salt alone when seasoning burgers, soups or bland meals.